Proof of Insurance
Accepted Documentation
We require the Insurance Declarations Page(s) of your insurance policy.
The Insurance Delarations Page(s) is/are typically the first 1-4 pages of your policy which state the specific coverages of your policy.
Please note: Identification Cards and Insurance Binders do not provide the required proof.
Ways to Provide Documentation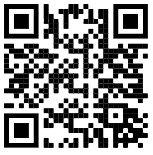 Scan QR Code
Scan the QR Code image on this page with your mobile device which will take you to mycoverageonline.com.
Click the "Let's Get Started" button.
Follow the on-screen prompts and instructions for providing your proof of insurance.
Phone or Text
Call 1-800-749-5440 to receive assistance in regards to providing your proof of insurance.
Text a picture of your Insurance Declarations Page(s) to 1-865-505-7722
Postal Mail
Mail a copy of your Declaration Page(s) to:
Insurance Service Center
PO Box 5701
Knoxville, TN 37928