John W. Potter
Memorial Scholarship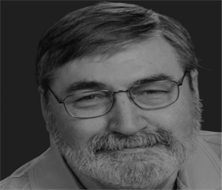 Reliance Credit Union is proud to sponsor the "John W Potter Memorial Scholarship". The scholarship is about the spirit of giving which is best reflected by John himself. John came to work at BPU in 1971 and retired in 2008, after 37 years of service. He became involved with the credit union not long after he went to work at BPU. John started off as a volunteer on our Credit Committee and later became a Board Member in 1992. He remained a Board Member until his passing in January of 2018, committing over 45 years of service as a volunteer for the Credit Union.

This scholarship is to pay tribute to the type of man that John W Potter was.
ELIGIBILITY
Applicant must be a college-bound, graduating senior from a high school located within one of the followingcounties in Kansas: Johnson, Wyandotte, or Leavenworth.


A Reliance Credit Union member or child of a RLCU member as of July 1, 2022


High School GPA must be 3.0 or above.


Application packets must be postmarked no later than August 15, 2022